ABOUT THE BOOK
While fleeing an arranged betrothal to a heartless lord, Lady Isabelle becomes injured and lost. Rescued by a young peasant man, she hides her identity as a noblewoman for fear of reprisal from the peasants who are bitter and angry toward the nobility.
Cole Warwick cannot turn his back on a person in need and soon finds himself falling for Izzy, the gentle and beautiful runaway who is mending in his cottage. As the leader of an imminent uprising against the nobility, he tries to resist his growing feelings for Izzy to protect her from the dangerous life he's chosen. But the longer she stays, the more he hopes she'll never leave.
When Izzy's true identity is revealed, Cole feels betrayed. With the rebellion underway, can Cole forgive Izzy and find a way to save her from an unhappy marriage? Or will he and his peasant army be destroyed before he has the chance to fight for the people and the woman he loves?
MY REVIEW
Jody is the reason I started reading Christian fiction. She's a fabulous storyteller who has a way of making you feel like you were there no matter what story you are reading at the time. Her Historical fiction is just fabulous!! I look forward to each one. Two of my favorites are Luther and Katherina and Polly and Newt This new series is good too. It's made especially for people who love to read about the Medieval times.
I love how even in these stories she manages to include God in the story. By putting Him in the story it gives the characters hope that things will turn out okay. Good always wins over evil. It's never good to let hate fester until it turns that person bitter. It just means the evil person will win every time.
While reading this book, I found myself wanting to yell at them as if I were watching a movie! I know my mouth dropped open in some places too! ( I believe this would make a great movie)! I just don't understand how people can be so cruel to others when they wear their pants the same way everyone else does! So mean!!
Izzy is my favorite, even though I think she's learned a hard lesson. She's very spunky and has a soft heart. I wouldn't want to be in her shoes! That is certainly a lot to live up to! I know I would do what she did! I can't help but think how these people, especially Izzy and Cole would think of today's world?
This book is not a stand alone. I feel if you don't read the previous books, then you'll be lost. I sometimes am when I get into a series and don't know that it's a series! I always get frustrated when that happens!! I will be reading the rest of this series! I strongly recommend this book for people who love Medieval times or for just anyone who loves to read!
I received this book for free. No compensations were received in any way. All are my honest opinions.
ABOUT THE AUTHOR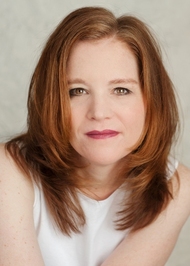 Jody Hedlund is the author of over twenty historicals for both adults and teens and is the winner of numerous awards including the Christy, Carol, and Christian Book Award.
Jody lives in central Michigan with her husband, five busy children, and five spoiled cats. Although Jody prefers to experience daring and dangerous adventures through her characters rather than in real life, she's learned that a calm existence is simply not meant to be (at least in this phase of her life!).
When she's not penning another of her page-turning stories, she loves to spend her time reading, especially when it also involves consuming coffee and chocolate.