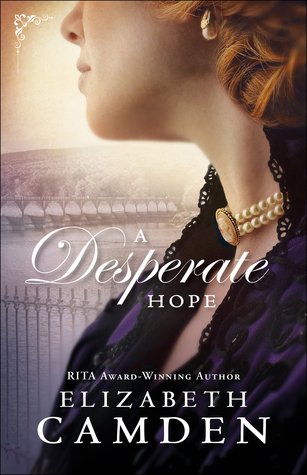 ABOUT THE BOOK
Eloise Drake's prim demeanor hides the turbulent past she's finally put behind her—or so she thinks. A mathematical genius, she's now a successful accountant for the largest engineering project in 1908 New York. But to her dismay, her new position puts her back in the path of the man responsible for her deepest heartbreak.
Alex Duval is the mayor of a town about to be wiped off the map. The state plans to flood the entire valley where his town sits in order to build a new reservoir, and Alex is stunned to discover the woman he once loved on the team charged with the demolition. With his world crumbling around him, Alex devises a risky plan to save his town—but he needs Eloise's help to succeed.
Alex is determined to win back the woman he thought he'd lost forever, but even their combined ingenuity may not be enough to overcome the odds against them before it's too late.
MY REVIEW
Elizabeth has done a fabulous job with this title!!
I enjoyed learning a little history and I was truly amazed along the way in parts of this story.
I definitely loved how Eloise learned to be herself. I hate how you think you have to be a certain around certain people and another way around others!!
I feel just like Eloise. If everyone could be themselves what a wonderful place this ok world would be!!! Just think!!!
Then there's fun loving Alex and his family. I loved ex from the start with wild and crazy dreams!!
I love how if determined he cam make things happen and he's at his best!!
I love how Eloise puts certain people in their place and tells them how she really feels!!
She tells them that people who have dreams and that there are things more important in life than timetables and thise things are called dreams!
Wild impossible dreams that are normally the fantasies of poets and playwrights but sometimes it's the normal people that seize upon them who join forces that makes it happen!
Wow!! If only right?
Everyone wants to be loved and wants someone to love.
People are who makes a town and a town thrives on people working together to make thise things happen.
We also can't leave God out of it either. Prayer is powerful my friends even though sometimes they aren't answered in they way we think they should be.
Love is the 2nd most powerful force. I like how God worked this into factor for Alex and Eloise.
I wanted to make them wake up and realize this but then there wouldn't be a story now would there?
Elizabeth has a knack for weaving in some mystery there too. I love the guessing games. I won't tell you who done it because I want you to read the story too.
I can't wait for you to read this wonderful book by Elizabeth Camden.
This is the 3rd book in this series. I suggest that you read the first 2.
I received a copy if this book from the publisher and no compensations were received. All opinions are my own!!
ABOUT THE AUTHOR
Elizabeth Camden is best known for her historical novels set in gilded age America featuring clever heroines and richly layered storylines. Before she was a writer, she was an academic librarian
at some of the largest and smallest libraries in America, but her favorite is the continually growing library in her own home. Her novels have won the RITA and Christy Award, and she lives in Florida with her husband who graciously tolerates her intimidating stockpile of books.