ABOUT THE BOOK
Every saint has a past. Every sinner has a future.
Luke Schrock is a new and improved man after a stint in rehab, though everyone in Stoney Ridge only remembers the old Luke. They might have forgiven him, but nobody trusts him.
Amos and Fern Lapp allow Luke to live at Windmill Farm under two conditions. First, Luke must make a sincere apology to each person he's hurt--a four-page, single-spaced list. Second, he must ask each victim of mischief to describe the damage he caused.
Simple, Luke thinks. Offering apologies is easy. But discovering the lasting effects his careless actions have caused . . . that isn't so simple. It's gut-wrenching.
And his list keeps growing. Izzy Miller, beautiful and frustratingly aloof, also boards at Windmill Farm. Luke's clumsy efforts to befriend Izzy only insult and annoy her. Eager to impress, Luke sets out to prove himself to her by locating her mother. When he does, her identity sends shock waves through Stoney Ridge.
Bestselling and award-winning author Suzanne Woods Fisher returns to her beloved Stoney Ridge for this brand-new series featuring some of her readers' favorite characters.
MY REVIEW
What a great read by Suzanne Woods Fisher!!! I think that this will be by far my favorite one by her!l
She never disappoints me with her stories!!! Her writing style is impeccable!! I love it!!!
I think this is the perfect title for this book.
She has written some humor into this one too.
Poor Amos and David!! I love these kind and bravehearted souls.
There were times when I wanted to shake Amos Lapp until his teeth rattled. I'd love to it for Fern who has a big heart of her own! Fern who rarely cries.
I think in a lot of ways I relate to her. I rarely get upset but when I do watch out!! Especially when I get mad tears.
Men are just so stubborn at times especially mine!! Oh how I want to strangle him for some of his ways!! But there is one trait I admire in him and that is the reason I love him so much!! Maybe that is what Fern saw in Amos. ( I have an uncle named Amos) He's nothing like the Amos in this story though.
Amos is certainly the most stubborn man I've ever met but deep deep down he is hurting.
David is hurting too Especially since a certain woman showed up.
I admire those men because they believed in 2nd chances. They believed in this woman even tho she caused them a lot of pain.
I like to think God is like that. His Love is sooooo big that He gives us 2nd chances until the big door closes and then that is it. There will be no more when the end time comes.
If I had a father I'd want him to be like David. He's the coolest man around with his everlasting patience and love.
Izzy is a stinker towards Luke. I think they're perfect for each other!!
Doesn't our Lord have a wonderful way of working things out? I like to think so!!
I was so happy to return to my friends in Stoney Ridge!
I always wondered what happened to Luke Shrock!
This is his story to tell if you want to know what happened to him
I received a copy of this book from the publisher and Netgalley. No compensations were received and all opinions are my own!!
ABOUT THE AUTHOR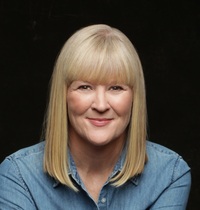 Suzanne Woods Fisher is the bestselling, award winning author of fiction and non-fiction books about the Old Order Amish for Revell Books, host of the radio-show-turned-blog Amish Wisdom, a columnist for Christian Post and Cooking & Such magazine.