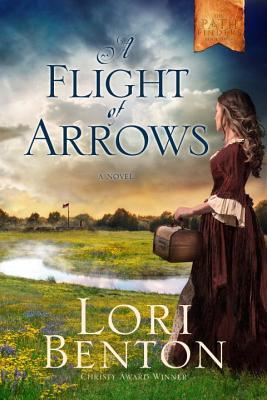 It is said that what a man sows he will reap--and for such a harvest there is no set season. No one connected to Reginald Aubrey is untouched by the crime he committed twenty years ago.
Not William, the Oneida child Reginald stole and raised as his own. Identity shattered, enlisted in the British army, William trains with Loyalist refugees eager to annihilate the rebels who forced them into exile. Coming to terms with who and what he is proves impossible, but if he breaks his Loyalist oath, he'll be no better than the man who constructed his life of lies.
Not Anna, Reginald's adopted daughter, nor Two Hawks, William's twin, both who long for Reginald to accept their love despite the challenges they will face, building a marriage that bridges two cultures.
Not Good Voice and Stone Thrower, freed of bitterness by a courageous act of forgiveness, but still yearning for their firstborn son and fearful for the future of their Oneida people.
As the British prepare to attack frontier New York and Patriot regiments rally to defend it, two families separated by culture, united by love, will do all in their power to reclaim the son marching toward them in the ranks of their enemies.
Lori, I like this story from the beginning. I had asked Lori if I could do a review on this novel and I was excited when she said yes!!
The cover is lovely and very inviting.
I got to meet new characters and make new friends through this book
I love Two Hawks. I can picture him in my mind as courageous, kind and caring of his friends and family. I admire his strength and determination to go after what he wants.
Reginald knows he has done wrong a long time ago. I thought it very brave of him to finally right a wrong from years ago
William is another story altogether. I think he is brave and very determined and I think much stubborn!
Anna Catherine is a pretty special lady to wait so long for a good thing. I guess that is what waiting for the right man will do to u. Anna Catherine loves her job. I think I would enjoy what she does.
Indians are God's people too. He created us all equal. I am glad Stone Thrower knows Jesus as his savior.
I think that I would live to live back in the old days! Reading about them is certainly interesting.
I love reading history and fiction mixed together. I thought Lori has done a wonderful job in bringing her characters to life. I appreciate what the Americans did so long ago to fight for our freedom!!!
History is a part of who we are today.
Lori, I will be waiting to read your next novel. I especially look forward to seeing what the cover of next book will look like.
I loved being taken back in time. I could some of the battles that were taking place and could see some running.
I will read this over and over again it was so good! I tried not to give nothing away. Hopefully I did ok
Thanks Lori for another wonderful book
I received this book in exchange for an honest review
Lori Benton was born and raised east of the Appalachian Mountains, surrounded by early American and family history going back to the 1600s. Her novels transport readers to the 18th century, where she brings to life the Colonial and early Federal periods of American history, creating a melting pot of characters drawn from both sides of a turbulent and shifting frontier, brought together in the bonds of God's transforming grace.
When she isn't writing, reading, or researching 18th century history, Lori enjoys exploring the mountains with her husband.
Burning Sky, Lori's debut novel, was a finalist for the ECPA 2014 Christian Book Award, and winner of the 2014 Christy Award for First Novel, Historical, and Book of the Year.