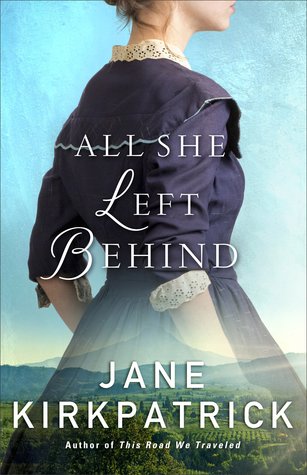 ABOUT THE BOOK
Jennie Pickett is a natural healer, but her dreams to become a doctor in 1870s Oregon put her at odds with the world around her. As she struggles to keep her dream alive, she finds that the road to fulfillment winds past love, heartache, and plenty of surprises along the way.
LORI'S TRAVEL'S
n many ways I love this book and I definitely love Jane's stories. I especially like how she adds the little tidbits of how she comes up with these stories based on real ppl.
Jennie Pickett is a fascinating
character who went after her dreams even in the toughest of time and actually achieved it.
I think that this should be classified as Women's Non fiction reason being it was based on a true story.
I had a hard time in getting into parts of the story tho.
The medical section I had a hard time with.
I admired Jennie because of her wisdom and the ability to see her dreams through.
Some ppl have to work harder than others. I'm the same way with Math. I struggle so hard and to me it's not fair when others get it just like that.
my throat constricted in other parts of this beautiful story.
Thank you Jennie Pickett for making a way for others and thank you Josiah Parrish for being there for my girl!!
Oh and did I mention that my last name is Parrish. It was one of the reasons I wanted to read this book!!
A great book!!
I received this book from Netgalley and was in no way required to review this book
ABOUT THE AUTHOR
Kirkpatrick brings us a story of one woman's restoration from personal grief to the meaning of community."