ABOUT THE BOOK
Wherever Cassandra Martin goes, her secrets go with her. And hiding her past is beginning to take a toll.
Cassie lives in a small white parsonage in the village of Maple Grove. For 15 years, the beautiful and talented artist has appeared to be the perfect wife for Rev. John Martin, the new pastor at Maple Avenue Community Church.
The couple has moved frequently, and Pastor John is too busy with other people's problems to notice Cassie's distress. She has no close friends to confide in, fearing her secrets could jeopardize her husband's position.
That's until Maple Grove coffee shop owner Katherine "Katie" Montague embraces Cassie as if she were the daughter she never had. Sensing her pastor's wife is haunted by something tragic, the caring widow begins praying for her. Will Cassie trust Katie with the pain of her past or will she let the secrets destroy her?
***********************************************************************************
Secrets of the Pastor's Wife features discussion questions for women's book clubs, church small groups, and recovery ministries. Entertaining and inspiring fiction, this compelling storyline will encourage emotional healing, forgiveness, and restored faith.
MY REVIEW
I couldn't put this book down until it was finished.
This novel will hold you spellbound and eagerly turning the pages to see where Cassie's story goes next.
Memories makes us who we are today. Some are good and some can be bad. They have a strange way of showing up at the most inopportune moments. Especially when we think we have buried them.
I think that God puts certain people into our lives to do just what Katie did for Cassie.
It's certainly rare to find a friend like that.
I wish that I did but it's hard to find that special friend.
Secrets are hard to keep. Harder than you can imagine. I especially don't like the ones that weigh us down.
I love how Claypool shows us that even though Cassie is a preacher's wife she is also human just like the rest of us and is weighted down by life's events.
She also shows us that even through our life's events there's nothing like God's love and he will forgive us. In fact, He's already forgiven and forgotten. He wants us to lay our burdens at His feet and He will take care of us. We need only to ask.
But, as humans we make it so complicated.
We think that if everyone knew how bad our past has been or is that no one will ever want to be around us but y'all, that's soooooo not true!
I give this book five stars because I love how Claypool doesn't beat around the bush on tough subjects like these.
So this book y'all! It was a blessing to get to read it. I think this author knew exactly what I needed.
My thanks to a complimentary copy of this book. I was NOT required to write a positive review. All opinions are my own.
ABOUT THE AUTHOR
Christina Ryan Claypool is an Ohio APME award-winning newspaper columnist and former TV reporter, who has been featured on Joyce Meyer's Enjoying Everyday Life TV show and on CBN's 700 Club.
Her book, "Seeds of Hope for Survivors..." chronicles her incredible journey of surviving a near fatal suicide attempt and confinement in a state mental institution as a teen to her successful life today through God's grace. Her latest book, "Secrets of the Pastor's Wife: A Novel," was released fall 2018.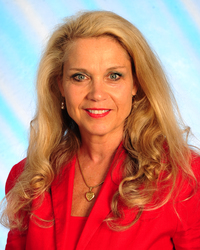 Her husband is a public school administrator whom she affectionately refers to as "Mr. Rules." She adores her adult son, Zach, and is grateful he survived the helicoptering years. Coffee and chocolate really are her favorite things.
Christina has a B.A. from Bluffton University and an M.A. from Mount Vernon Nazarene University.