Point of Danger by Irene Hannon
Radio talk show host Eve Reilly is used to backlash from her pot-stirring on-air commentary and interviews, but now it seems a disgruntled listener is resorting to more than angry words to express their displeasure. When a suspicious package arrives on her doorstep, Eve turns to law enforcement for help.
Police detective Brent Lange can't find any evidence to link the string of unsettling incidents that follows, but he's convinced they're connected. As the harassment grows more menacing, it becomes clear someone wants Eve's voice silenced--permanently.
But unless he can track down her foe, fast, the gutsy woman who is willing to take risks for what she believes--and who is swiftly winning his heart--may not survive.
Bestselling author and three-time RITA Award winner Irene Hannon is back with a heart-stopping new series that will have you turning pages well into the night.
MY REVIEW
I'm gonna give this book 5 stars because it's just so exciting! When I get a Irene Hannon book I know I'm not gonna be disappointed! She's just that good! Her stories always keeps me on the edge and holding my breath in certain scenes to see what happens next! There were some great twists and turns in this book that I never saw coming!
One thing is certain I never tire of saying this because this is what makes the book that much more exciting to me. I'm definitely honest in that regard.
Hannon creates such amazing characters and I loved in getting to know them. Sometimes, I often found myself praying that they'd manage to get themselves out of the situation the author has put them in. Other times I found myself a hollering at them. Do y'all ever do that? Holler at them I mean?
Really there all kinds of people.out there. When one does a profession one never knows from day to day what position they might find themselves in or who might be listening to you on the radio. You just never know who might take what the wrong way! In this regards Eve Reilly gets her fair share.
I'm already ready looking forward to her next book because she never disappoints me. Her stories are so exciting!
I am still thinking about this story long after it's over. It will be hard to pick up another book after reading this one.! I stayed up late to finish it up I didn't want to out it down!
I highly recommend this book. I was NOT required to write a positive review and all opinions are my own!
ABOUT THE AUTHOR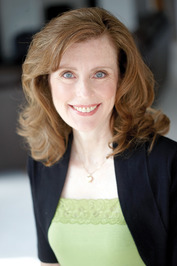 Irene Hannon, who writes both contemporary romance and romantic suspense, is the author of more than 50 novels. Her books have been honored with three coveted RITA awards from Romance Writers of America (the "Oscar" of romance fiction) and she is a member of that organization's elite Hall of Fame. She has also received a Career Achievement award from RT Book Reviews for her entire body of work. Other awards for individual books include National Readers' Choice, HOLT Medallion, Daphne du Maurier, Retailers Choice, Booksellers' Best, and Reviewers' Choice from RT Book Reviews. She is also a two-time Christy award finalist.
A former corporate communications executive with a Fortune 500 company, Irene now writes full time. To learn more about Irene and her books, visit
www.irenehannon.com
.