ABOUT THE BOOK
Wealthy Arabella Lawrence flees to British Columbia on a bride ship still wearing the scars of past mistakes. One of the few single women in the boomtown, she immediately has suitors, but she is determined not to find herself trapped again by a poor choice.
Vying for her hand are two very different men. Lieutenant Richard Drummond is a gentleman in the Navy and is held in high esteem. Peter Kelly is the town's baker and has worked hard to build a thriving business. He and Drummond not only compete for Arabella's affections, but clash over their views of how the natives should be treated in the midst of a smallpox outbreak.
As Arabella begins to overcome her fears, she discovers someone in dire need—a starving girl abandoned by her tribe. Intent on helping the girl, Arabella leans on Peter's advice and guidance. Will she have the wisdom to make the right decision or will seeking what's right cost both her and Peter everything?
MY REVIEW
This historical novel is just awesome and full of rich history!
History that I love learning about and makes you want to ask questions like would you do the same thing if circumstances and opportunities came along?
My answer would be yes! I would love to have an adventure like that in the future! Yes, I've moved to a different state but unwillingly. I was 14.
I want to move on my own accord and only if God allows it.
This novel has made me realize a few things and has made reflect back on a few things that have happened in my past.
One, the past will come back to haunt you unless you do the right thing and ask for forgiveness. Forgiveness will free you. I know it's not easy but.....
God will follow you wherever you go. He won't let go and for that I'm forever grateful. He loves us unconditionally just like most parents do.
Mercy and Grace are what the Lord gives us continually even though we don't deserve it.
Secrets will always come out no matter what you do to hide them for your own decrestion or bend the rules to your own accord.
Jody has captured my attention with this series and I am looking forward to book 3. She's my go to author along with a few others. She knows how to get your thoughts on the story immediately and keep going!
I love all of her books and I love being a forever fan because it comes from her heart and thorough research about each story.
Another reason I love Hedlund is she loves to put her characters on the spot and they are always growing and learning throughout the book just like she makes Pete and Arabella do.
I think Arabella is my favorite because of all the things she has had to endure and learned about life. I enjoyed her immensely and grew to love her.
Arabella is a work in progress just like we all are.
In some places of the book however it made me mad because of how women were treated back then. And how certain men treated them.
Hedlund does a wonderful job with this subject.
I was happy to see Mercy in the story for she captured my heart as well.
You'll laugh, cry and hold your breath while you read this second book in the series and you'll sometimes want to knock the character's heads together.
I really enjoyed this book and I highly recommend it.
My thanks to Bethany House, and the author for a complimentary copy of this book.
I was NOT required to write a positive review. All opinions are my own
ABOUT THE AUTHOR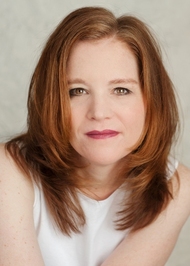 Jody Hedlund is the author of over twenty historicals for both adults and teens and is the winner of numerous awards including the Christy, Carol, and Christian Book Award.
Jody lives in central Michigan with her husband, five busy children, and five spoiled cats. Although Jody prefers to experience daring and dangerous adventures through her characters rather than in real life, she's learned that a calm existence is simply not meant to be (at least in this phase of her life!).
When she's not penning another of her page-turning stories, she loves to spend her time reading, especially when it also involves consuming coffee and chocolate.