ABOUT THE BOOK
The Way of the Brave
Former pararescue jumper Orion Starr is haunted by the memory of a rescue gone wrong. He may be living alone in Alaska now, but the pain of his failure--and his injuries--has followed him there from Afghanistan. He has no desire to join Hamilton Jones's elite rescue team, but he also can't shirk his duty when the call comes in to rescue three lost climbers on Denali.

Former CIA profiler and psychiatrist Jenny Calhoun's yearly extreme challenge with her best friends is her only escape from the guilt that has sunk its claws into her. As a consultant during a top-secret mission to root out the Taliban, she green-lighted an operation that ended in ambush and lives lost. When her cathartic climb on Denali turns deadly, she'll be forced to trust her life and the lives of her friends to the most dangerous of heroes--the man she nearly killed.

Her skills and his experience are exactly what's needed to prevent another tragedy--but in order to truly set Orion free from his painful past, Jenny will have to reveal hers. They'll have to put their wounds behind them to survive, but at what cost?

Leap into action with this high-octane, breakneck new series from bestselling author Susan May Warren.
MY REVIEW
My first Susan May Warren book ever and I must say I am going to have to catch up on some of her other books!! I now know why my friend loves her so much!!
This is filled with action/adventure and will take you where no one has gone before.
The cover once again grabbed my attention. I love it that the story inside matches what is in the story.
I think the only thing I didn't really like was the romance aspect of it. I thought that it was too soon into the book but I guess if a couple feels the sparks then hey who am I to judge. I also found some things that were repetitive too but overall I still enjoyed it. It was the twists and turns that made it exciting!! I've never been to Denali before except through Tracie Peterson. So, this adventure was a bit different. Sometimes it made the hairs stand up on the back of my neck too!!
This author sure knows her stuff and I love her style of writing. I was certainly impressed except for the few things I mentioned early on.
I for one, enjoy the Christian filled themed of these books. It's why I got into reading them. Some of them have blessed me mightly. I am a changed person because of these books and the authors who put them out there.
I loved this book because it's all new to me. I enjoyed meeting Jenny Calhoun.
God knows what He's doing when he puts two people together. Maybe it's to mend old hurts, maybe it's for something else only God knows.
I think Orion is a bit of an unusual name. It's certainly original. I like different.
The supporting characters like Sasha, Aria, Ham were great!! I made friends with them too!!
I'm going to reread this in the future because I will want to do this when the 2nd book comes out!
This book is the 1st of a new series too and it's going to be exciting!!
This author has made me a fan for life!!
This book was provided courtesy of Baker Publishing Group, Revell Division through Interviews & Reviews.
ABOUT THE AUTHOR
I can't help be amazed at the gifts God has delighted me with - a wonderful husband, four amazing children, and the opportunity to write for Him.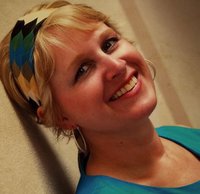 I've been writing as long as I can remember - I won my first book writing contest in first grade! Over the years, writing has become, for me, a way to praise God and see Him at work in my life.
Although I have a degree in Mass Communications from the University of MN, my real writing experience started when I penned the The Warren Report - a bi-monthly newsletter that detailed our ministry highlights.
Living in Russia meant I never lacked for great material - and those experiences naturally spilled out first into devotionals and magazine articles and finally into my first published story, "Measure of a Man," in the Tyndale/HeartQuest, Chance Encounters of the Heart anthology.
Susan and husbandI grew up in Wayzata, a suburb of Minneapolis, and became an avid camper from an early age. My favorite fir-lined spot is the north shore of Minnesota - it's where I met my husband, honeymooned and dreamed of living. The north woods easily became the foundation for my first series, The Deep Haven series.based on a little tourist town along the shores of Lake Superior. I have to admit - I'm terribly jealous of Mona, the heroine of my first full-length book, Happily Ever After, a Christy Award Finalist published in 2004 with Tyndale/Heartquest.