ABOUT THE BOOK
A second chance at love blooms in the quaint Amish community of Promise Glen, from national bestselling author Marta Perry.
Dorcas Beiler's reckless teenage years are far behind her. She's serious and responsible now, and the good people of Promise Glen trust her with the education of their children. But when her first love returns after years of exile from the community, her past comes rushing back. Thomas is the only one who knows her secret, and despite his careless charm and teasing manner, she refuses to let her guard down.
Thomas Fisher has plans. Plans to start a construction company and prove himself a success to all those who doubted him, and plans to find the woman he left behind. His chance comes when he lands the opportunity to rebuild the stable and shed at the community school. He won't be paid for his time, but he'll be able to showcase his abilities...and spend time with Dorcas.
Scenting love in the air, Dorcas's young pupils make excuses to bring them together. As old feelings stir, Dorcas and Thomas wonder whether their first love might also be their last.
A Springtime Heart is a sweet read that's about regrets, hurtful choices that we make and forgiveness which is sometimes the hardest thing for us to do. It's because of the old deceitful pride.
I enjoyed this novel to the fullest and I do love Marta Perry.
I was glad to see a few of the other characters back like Sarah, Noah and the boys Matthew and Mark.
They were my favorites and still are.
Dorcas is my heroine because of the way she handled things in this story. Her kind but firm and caring ways made me wish that all teachers were like her. I loved how Perry has made this character so realistic that I felt her pain come to me from the pages of this book. I couldn't imagine carrying around that kind of guilt from years before. I admire her very much.
Thomas is equally amazing although I know for a fact that forgiveness doesn't come that easy or that quick. I had a falling out with my own father and didn't forgive until years later. He's strong, stalwart, and most of all very very stubborn!
Trust is the main theme of this book. Once you break that trust it's hard to get it back. It's a delicate subject in my opinion.
I've had my trust broken many a time and I'm sure it won't be the last. We are after all human.
I love the Amish view of life and the way the author has portrayed these characters. She's shown us that the Amish really aren't that different from us. Their thoughts, feelings, spreading gossip etc
Gossip can hurt especially the ones we love. Gossip can be devastating. It tends to break up families if we let it. I hate gossip!
And last but not least, here's my favorite "Where ever love leads you must follow." " You'll have to go with him wherever he goes."
"Home she thought snuggling up against him and feeling the strength of his arms around her. Mammi was right. Where they were together that was home.
Home has different meanings for different people but in this case, I think the author just may have hit a home run where this is concerned. There's never a truer word spoken especially when it comes from the heart.
I highly recommend this book. I was NOT required to write a positive review but I did so anyway because I loved this book. All opinions are my own.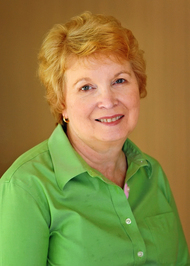 Marta Perry is a Pennsylvania-based author of over 35 novels, many of them inspirational romances. She uses her rural Pennsylvania life and her Pennsylvania Dutch heritage in writing her books, especially in her Pleasant Valley Amish series for Berkley Books and her new Amish-set suspense series for HQN Books.
Marta and her husband live in a centuries-old farmhouse in a quiet central Pennsylvania valley. They have three grown children and six beautiful grandchildren, and when she's not busy writing her next book, she's usually trying to keep up with her gardening, baking for church events, or visiting those beautiful grandkids.