ALMOST A BRIDE BY JODY HEDLUND
ABOUT THE BOOK
Always close, but never a bride.
Longing to find true love, Kate Millington arrives in British Columbia on a bride ship. With countless men waiting to snag a bride, Kate has no trouble getting engaged. It's staying engaged that's the problem. After traveling to the remote mining town of Williamsville to marry her newest fiancé, she finds herself single again.
As the prosperous owner of a gold mine, Zeke Hart has everything he's ever wanted except for a wife. At Kate's arrival, he takes it upon himself to protect his childhood friend from the men clamoring to court her. The more he renews her friendship, the more he wants to win her for himself. But as much as Kate admires Zeke, she's resolved not to marry someone who doesn't share her faith.
When Zeke begins receiving anonymous threats, he unwittingly puts them both in grave danger. In the midst of peril, the past rises up to haunt them both, and Zeke realizes the fight for Kate's affection may be his biggest challenge yet.
MY REVIEW
What a wonderful ending to this series! Hedlund has outdone herself in this book. I love the research that she has put into these books to bring the women to life. It's just amazing how these women have left everything they know to begin anew. How much courage and determination that must've taken!
I finished this book about 2 am because I wanted to see what Zeke and Kate would end up doing. I wasn't disappointed! However; I was surprised at the twist the story took. I hadn't seen that one coming at all. To me, that's what makes a great story!
I think the character's that I most liked were Mr. Peabody and his grandson Wendell. Wendell sort of reminded me of Percival on the tv show Little House. I'm not sure why he just does. Wendell tickled me pink with his calculations and outlook on life.
Mr. Peabody especially because of his eagerness to "look" after Zeke as his housekeeper. I especially loved his outlook on life. To me, a housekeeper like that only comes around once in a lifetime.
I had so much fun reading this series that I hated to see it end but I'm looking forward to seeing what she comes out with next! It makes the anticipation that much more exciting! Anything she writes is good!
I highly recommend.
My thanks for a complimentary copy of this book. I was NOT required to write a positive review and all opinions are my own.
ABOUT THE AUTHOR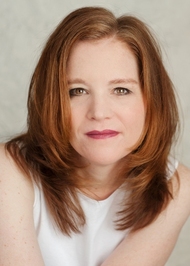 Jody Hedlund is the author of over thirty historicals for both adults and teens and is the winner of numerous awards including the Christy, Carol, and Christian Book Award.
Jody lives in central Michigan with her husband, five busy children, and five spoiled cats. Although Jody prefers to experience daring and dangerous adventures through her characters rather than in real life, she's learned that a calm existence is simply not meant to be (at least in this phase of her life!).
When she's not penning another of her page-turning stories, she loves to spend her time reading, especially when it also involves consuming coffee and chocolate.