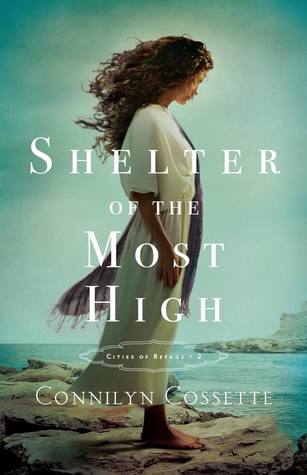 ABOUT THE BOOK
Eitan has lived in Kedesh, a City of Refuge, for the last eleven years, haunted by a tragedy in his childhood and chafing at the boundaries placed on him. He is immediately captivated by Sofea, but revealing his most guarded secret could mean drawing her into the danger of his past.
As threats from outside the walls loom and traitors are uncovered within, Sofea and Eitan are plunged into the midst of a murder plot. Will they break free from the shackles of the past in time to uncover the betrayal and save their lives and the lives of those they love?
MY REVIEW
Conni at her best and from the heart!!!
This author has a style all her own!! She has a great talent for drawing people into the book from page one!
I admired Sofea for her courage and her ability to adjust to changes that were thrust upon her unwillingly. ( I too, have gone through some changes unwillingly but God had my back) so, I definitely felt for Sofea. Like her I will arise and show everyone that my faith strong!!
Through Moriyah's hospitality and love, I enjoyed watching the girls come to know Yahweh.
I loved the banter that easily flowed from the family. Moriyah made me feel like I was a part of her family!
I loved that the family prayed before each meal. I wonder if ppl still do that to this day?
Prayers are powerful indeed!
The author shows us too, that even every one of us has baggage. No matter how little or big in life it is. Yahweh forgives. We need only to ask.
I loved the many Bible verses that flowed throughout the book.
I still love Counting the Stars out from Egypt Egypt series) There's just something about the first book that is special to my heart!
The City of Refuge can be found in Joshua 20.
This could be a superb movie!!
ABOUT THE AUTHOR
Connilyn Cossette is the CBA-Bestselling author of the Out from Egypt Series and the Cities of Refuge Series from Bethany House Publishers. There is not much she enjoys more than digging into the rich, ancient world of the Bible, discovering new gems of grace that point to Jesus, and weaving them into an immersive fiction experience. She lives in North Carolina with her husband of over twenty years and a son and daughter who fill her days with joy, laughter, and inspiration. Connect with her at
www.ConnilynCossette.com