ABOUT THE BOOK
When her father buys an island off the coast of Maine with the hope of breathing new life into it, Camden Grayson thinks hes lost his mind. An unexpected event sends Cam to his rescue, and she discovers the island has its own way of living . . . and loving.
MY REVIEW
I loved this new story by Suzanne. At first I wasn't sure I'd like it.
I loved the characters and feel like I have made friends with them.
The house sounds like the house with the same colors in our Tates Creek area in my it's a one level house. Ugly as sin!
The coon cat is my favorite. I laughed until I cried because anyone that owns a cat knows what they do lol!!
Peg Legg ( love the nickname) can't cook worth a hoot and I never met anyone who can ruin coffee or biscuits. I love her personality.
She's a stranger but the first time you meet her it's like you've known her all your life.
I think however the sisters are over dramatic. Some of the things especially Maddie can blow things out of proportion. But, then again we all can.
I loved Paul's enthusiasm about the Island. But he's in for a total surprise where that's concerned.
Paul's daughters are something else altogether!! Oh my the sibling rivalry!!
Almost makes me wish I had sisters but not quit. I'm rather spoiled you know.
I enjoyed watcher Cooper. Cooper is special!! He's a sweet little boy and a very confused one. I enjoyed watching him grow.
I think the favorite sister for me would be Blaine. Her feelings are a lot like mine. Always overlooked, everything gets turned around on her to make her look like the bad person and she's really not!! So I can really relate to her.
The least one I like is Cam For reasons unknown she comes off as a do gooder or I am better than you attitude.
Madison is the middle sister
I almost feel sorry for her. I think I'm to call her a show off.
Jealousy is never a
good
thing because it can turn a person into ugly. God doesn't like ugly and we certainly know who is behind all of that!! Yep you guess it Satan!!
Grief is another thing that can bury a person. By this I mean
keeping
it all in and bottling it in is never a
good
thing either. Eventually it all comes out when u least expect it. Grief does not have a time to be through. It's not easy to loose someone when they pass. I know this from experience.
All in all I always enjoy the author's stories but her Amish stories will remain my favorite.
I strongly recommend this book. I received this book from the publisher with no compensations received and all opinions are my own
ABOUT THE AUTHOR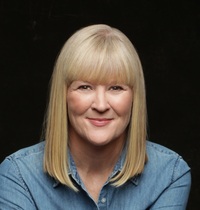 Suzanne Woods Fisher is the bestselling, award winning author of fiction and non-fiction books about the Old Order Amish for Revell Books, host of the radio-show-turned-blog Amish Wisdom, a columnist for Christian Post and Cooking & Such magazine.
Her interest in the Amish began with her grandfather, who was raised Plain. A theme in her books (her life!) is that you don't have to "go Amish" to incorporate the principles of simple living.
Suzanne lives in California with her family and raises puppies for Guide Dogs for the Blind. To her way of thinking, you just can't life too seriously when a puppy is tearing through your house with someone's underwear in its mouth.