ABOUT THE BOOK
Foremost
A second princess. Another key to the treasure. And a cruel king desperate to squelch the growing rebellion.

Raised in an isolated abbey, Lady Maribel desires nothing more than to become a nun and continue practicing her healing arts. She's carefree and happy with her life…until a visitor comes to the abbey and reveals her true identity as one of the lost princesses.

When he was a young boy, Edmund Chambers helplessly watched King Ethelwulf murder his family. Edmund escaped and has lived in the abbey ever since, uniquely trained to work with wild animals. Secretly, he loves Maribel and desperately hopes she doesn't complete her holy order vows.

When King Ethelwulf's army arrives at the abbey to capture Maribel, she flees with Edmund across the desolate Highlands in an attempt to reach Adelaide's rebel army. Edmund can no longer hide his love, but can Maribel give up her dreams of becoming a nun to love him in return?
MY REVIEW
I was so excited to read this and I sure wasn't disappointed!!
Too bad I couldn't give more stars than 5.
This certainly does deserve it! Better than any young adult book I've read before!
The action, characters and the plot oh my! I so enjoyed this book!! I stayed up most of the night reading this and it was so worth it!!
Edmund and Maribel are just awesome!
I hated to say goodbye to them.
Here's a favorite quote
"God has indeed answered our prayers in a way we can never imagine". Folks this os so very true!! God Will answer our prayers just maybe not as we'd like or right when we want Him to. But He does answer.
Maribel was special and had a special talent.
Edmund had told her to use her gift the way God had intended.
I'm looking forward to the next one!! Emmaline still has a story. I'm ready for her too. These ladies can certainly surprise us!
I won't writing a very long review but sometimes I can't help myself.
I don't want to give anything away but y'all this book!! Now I'm going to have to add these to my shelf when my husband gets paid again. These are truly Jodys best work.
My thanks to the author for a copy of this book. NO compensations were received and all opinions are my own.
I most definitely loooooooove chocolate! Who doesn't?
ABOUT THE AUTHOR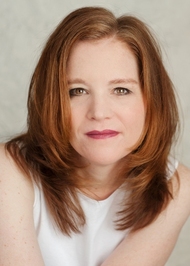 Jody Hedlund is the author of over twenty historicals for both adults and teens and is the winner of numerous awards including the Christy, Carol, and Christian Book Award.
Jody lives in central Michigan with her husband, five busy children, and five spoiled cats. Although Jody prefers to experience daring and dangerous adventures through her characters rather than in real life, she's learned that a calm existence is simply not meant to be (at least in this phase of her life!).
When she's not penning another of her page-turning stories, she loves to spend her time reading, especially when it also involves consuming coffee and chocolate.