ABOUT THE BOOK
Stitches in Time
Detachment had worked well as a life strategy for horse trainer Sam Schrock. Until he met Mollie Graber . . .

New to Stoney Ridge, schoolteacher Mollie has come to town for a fresh start. Aware of how fleeting and fragile life is, she wants to live it boldly and bravely. When Luke Schrock, new to his role as deacon, asks the church to take in foster girls from a group home, she's the first to raise her hand. The power of love, she believes, can pick up the dropped stitches in a child's heart and knit them back together.

Mollie envisions sleepovers and pillow fights. What the 11-year-old twins bring to her home is anything but. Visits from the sheriff at midnight. Phone calls from the school truancy officer. And then the most humiliating moment of all: the girls accuse Mollie of drug addiction.

There's only one thing that breaks through the girls' hard shell--an interest in horses. Reluctantly and skeptically, Sam Schrock gets drawn into Mollie's chaotic life. What he didn't expect was for love to knit together the dropped stitches in his own heart . . . just in time.

Suzanne Woods Fisher invites you back to the little Amish church of Stoney Ridge for a touching story of the power of love.
MY REVIEW
Wow!! This book sort of hit home for me. I'm so lucky and blessed to have parents that took me in. Even with a heart condition. I guess that's why my real mom didn't want me.
My sisters and me were all fathered by different men just like Grace's children. I've never met my sisters although I'd like to someday if it's God's will.
I can also relate to the foster care system.
For years my parents took in children from the state of Ohio. I was so jealous I couldn't see straight because they'd overlook me and pay much more attention to them. At the time, I didn't understand but after reading this book I now have some sort of understanding.Thank you Suzanne for clarifying some of my questions.
I think verbal abuse is the most hurtful thing that you can afflict on a child. My dad has done that all of my life. If that child lets them those words can make the child into the person they are when they're adults like Sam. I was proud if Sam. He has ended up the man I knew he could be. And Luke too.
Sometimes it takes hard lessons to make us open our eyes and see what's in front of us.
Just because the one person in the family messes up doesn't mean they all will. I know I hate being lumped in with something like that. We're not all the same. God created us as different individuals.
I think what I enjoyed most about this story is love. The love that is shown to these foster kids in a way that probably isn't don in real life but some are.
Think of it as a sort of missionary work. All it takes is one heart to open and then others will hopefully follow like it did in Stoney Ridge.
Yes, it will take work lots of it! But eventually if it's God's will it will work out.
My thanks to Netgalley for a copy of this book. NO compensations were received and all opinions are my own.
ABOUT THE AUTHOR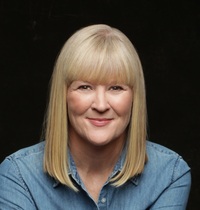 Suzanne Woods Fisher is the bestselling, award winning author of fiction and non-fiction books about the Old Order Amish for Revell Books, host of the radio-show-turned-blog Amish Wisdom, a columnist for Christian Post and Cooking & Such magazine.
Her interest in the Amish began with her grandfather, who was raised Plain. A theme in her books (her life!) is that you don't have to "go Amish" to incorporate the principles of simple living.
Suzanne lives in California with her family and raises puppies for Guide Dogs for the Blind. To her way of thinking, you just can't life too seriously when a puppy is tearing through your house with someone's underwear in its mouth.