ABOUT THE BOOK
Evermore
An ancient key. A secret treasure. And a princess destined to use them both to fight evil and restore peace.
Raised by a noble family, Lady Adelaide has always known she's an orphan. Little does she realize she's one of the lost princesses and the true heir to Mercia's throne…until a visitor arrives at her family estate, reveals her birthright as queen, and thrusts her into a quest for the throne whether she's ready or not.
Unable to tolerate King Ethelwulf's cruelty and lawlessness, Christopher Langley left Mercia years earlier, training a group of rebels in neighboring Norland. When he returns home after his mother's death, he discovers that not only is Adelaide all grown up, but she's also the rightful queen of Mercia.
When King Ethelwulf discovers Adelaide's location, he'll stop at nothing to capture her and the key she holds to the ancient treasure. Christopher is just as determined to protect Adelaide so she can lead the growing rebellion. When feelings ignite between the two old friends, forces threaten to destroy their love and rip them apart forever
MY REVIEW
Another wow for Jody Hedlund! She delivers yet another exciting medevil tale and doesn't disappoint!!
Adelaide certainly has her work cut out for her that's for sure!!
She's quite a handful and is hardheaded at times but at the same time I love her generosity towards the poor folk of the kingdom.
I think she would make a fine queen that ppl would come to admire and love her for who she truly is.
This story is full of action everytime you turn around and that is what I like in a book.
I was rooting for Adelaide and Christopher the whole entire time!!
Jody does a find job of showing good vs evil. Evil never wins! In so glad aren't you?
I also love the forgiveness theme in this book as well. It is very true that if you can't forgive then it eats away at you and u will never find peace.
It is more for you than for the other person.
I strongly recommend reading these novellas first!! You'll be glad you did!!
I received a complimentary copy and no compensations were received. All opinions are my own!!
Be sure to read Always first! It is the first in this series!
ABOUT THE AUTHOR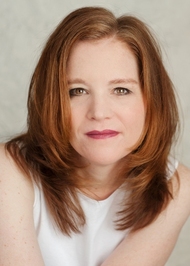 Jody Hedlund is the author of over twenty historicals for both adults and teens and is the winner of numerous awards including the Christy, Carol, and Christian Book Award.
Jody lives in central Michigan with her husband, five busy children, and five spoiled cats. Although Jody prefers to experience daring and dangerous adventures through her characters rather than in real life, she's learned that a calm existence is simply not meant to be (at least in this phase of her life!).
When she's not penning another of her page-turning stories, she loves to spend her time reading, especially when it also involves consuming coffee and chocolate.